pri bajopanel de ce kit solar
Este kit precio bajo el panel solar 10w, incluye panel solar, batería, controlador, con DC12V y USB 5V salida, con eficiencia de energía de bajo costo, alta, muy conveniente para las áreas rurales donde es muy corto de electricidad.
Es ampliamente utilizado para acampar, casa (supprt led iluminación de la lámpara, carga móvil)
3 pcs 12v 3w bombilla led o led tubo (opcional)
Completo suficiente capactity 12V5AH batería de litio
Cable del panel solar de 5 M y 5 M cable de la lámpara
Muy fácil de instalar
cuando los días soleados, el panel solar produce energía para suministrar equipos de casa directamente, exceso de potencia será almacenamiento en batería,
cuando no hay sol (mal día o de noche), inversor tomar energía de la batería para suministrar equipos de casa.
Si quieres tener una información rápida, por favor agregue mi whatsapp: +8618218819267
Descripción de producto del Kit de Panel Solar
MTO-SL126
Feature of Kit Panel Solar
* Home lighting
* Mobile/MP3/MP4 charger
* Plug and play solar kit with handle
Solar Panel
1pc 18V10W polycrystalline panel+ 5m cable
Lithium Battery
1pc 12V5Ah rechargeable
Lamp
3pcs LED 3W lamp + 5m cable of each bulb
USB port:
1pc 5V output for mobile, MP3,MP4, digital camera charging
Indicator
LEDs 25%, 50%, 75%, 100%
Fully charging time
About 8 hours
Lighting time
About 5 hours
Weight/ctn
N/W:20kg, G/W:24kg
Packaging of Kit Panel Solar
10pcs/ctn
carton size: 600*350*250mm
20ft container loading: 495 cartons(4950 pcs)
40ft container loading: 1067 cartons(10,670 pcs)
Fotos de panel de bajo precio kit solar 10w: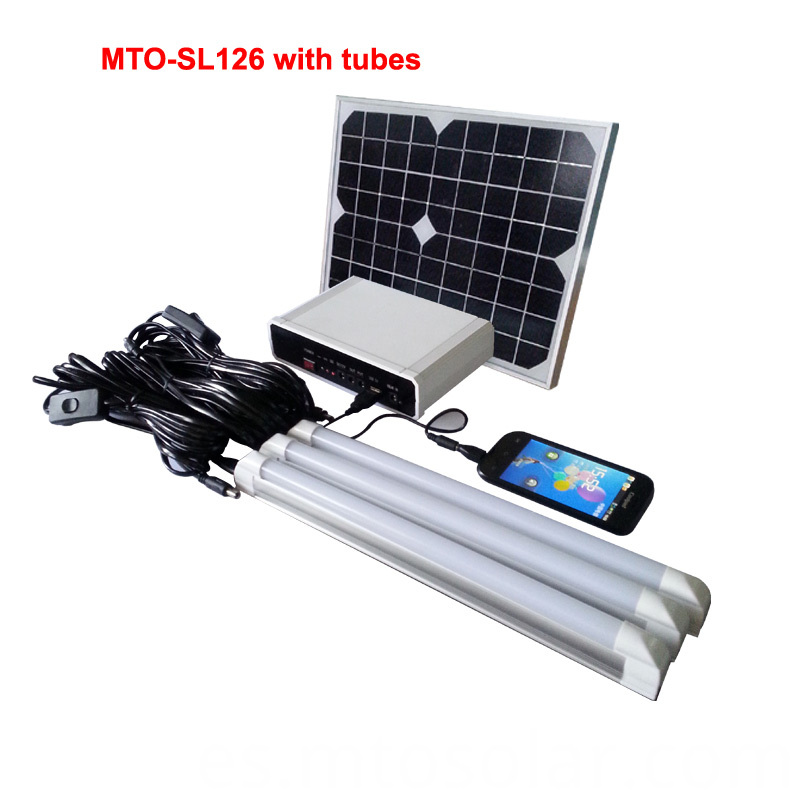 iluminación solar systemo de Kit de Panel Solar
panel de bajo precio kit solar incluye módulos de célula Solar, batería solar, regulador solar, lámparas LED y cable del cargador USB. Es un sistema que es especialmente diseñado para satisfacer la demanda de los clientes de electricidad cuando van a acampar o no hay ninguna luz. Se puede aplicar a cualquier área que electricidad escasea. Utiliza muy extensamente. Puede cargar para teléfonos celulares, luces, mp3 y otros productos de carga CC.
Está diseñado específicamente para el mercado de África y los países del tercer mundo, donde hay un montón de sol, pero seguro de la electricidad.
El Kit de sistema podría sustituir la iluminación tradicional.
características y ventajas del Kit Panel Solar:
CA o el panel Solar carga conector para cargar móviles, mp3 ets.
Seguridad y fácil instalación, listo sistemas;
Las necesidades del grupo de buena calidad para asegurar la alta eficiencia y larga vida;
Regulador de iluminación solar automático: con tiempos ajustables, protección de la sobreintensidad de corriente;
viruta del LED de alta eficiencia
hight Super brillante luz hacia fuera puesto
favorable al medio ambiente
bombilla incandescente estándar
Gancho para la iluminación, luz de bajo carbono
Flexible se diseña por las peticiones de cliente;
Información de la empresa: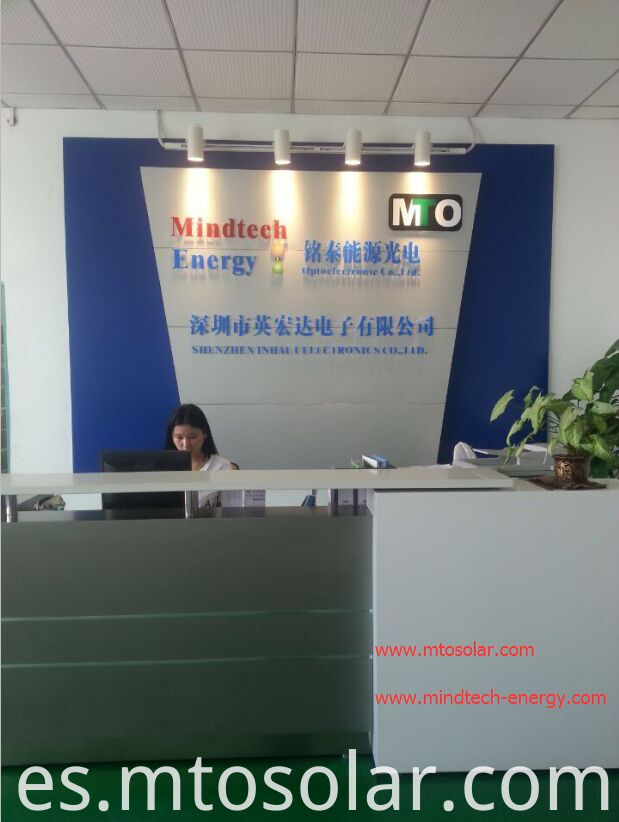 Grupos de Producto : Kits de iluminación solar de la C.c.