| | |
| --- | --- |
| Remote control | Radio remote Controller |
| Solar Panel of Solar Panel Kit with FM Radio | 1pc 18V10W polycrystalline panel+ 5m cable |
| SMF lead Acid Battery | 1pc 12V7Ah rechargeable |
| Lamp of Solar Panel Kit with FM Radio | 2pcs LED 3W lamp + 5m cable of each bulb |
| USB port: | 1pc 5V output for mobile, MP3,MP4, digital camera charging |
| Indicator | LEDs 25%, 50%, 75%, 100% |
| Fully charging time | About 9 hours |
| Lighting time | 2pcs bulb: 10 hours; 4pcs bulbs: 5 hours |
| Accessories of Solar Panel Kit with FM Radio | USB cable 1+10 |
| Size of Solar Panel Kit with FM Radio | Elec. box: 196*95*117mm Panel: 340*285*15mm |
| Weight/ctn | N/W:24.00kg G/W:29kg |
5. información de la empresa:
Mindtech es un fabricante de sistemas de energía solar, farolas solares, cargador solar, lámparas de bombilla de LED, led abajo se enciende, tiras de Led, tubos Led, proyectores led, led luz de inundación y led linternas en China que han estado en este campo por años.  
Nuestra fábrica Mindtech optoelectrónicos limitada ubicado en camino de Kengzi, nuevo distrito de Pingshan, Donglian Industrial Zone, Shenzhen, China.
Ofrecemos productos de alta calidad y precios razonables a nuestros socios estimadas, mediante una buena cooperación con usted en un futuro próximo!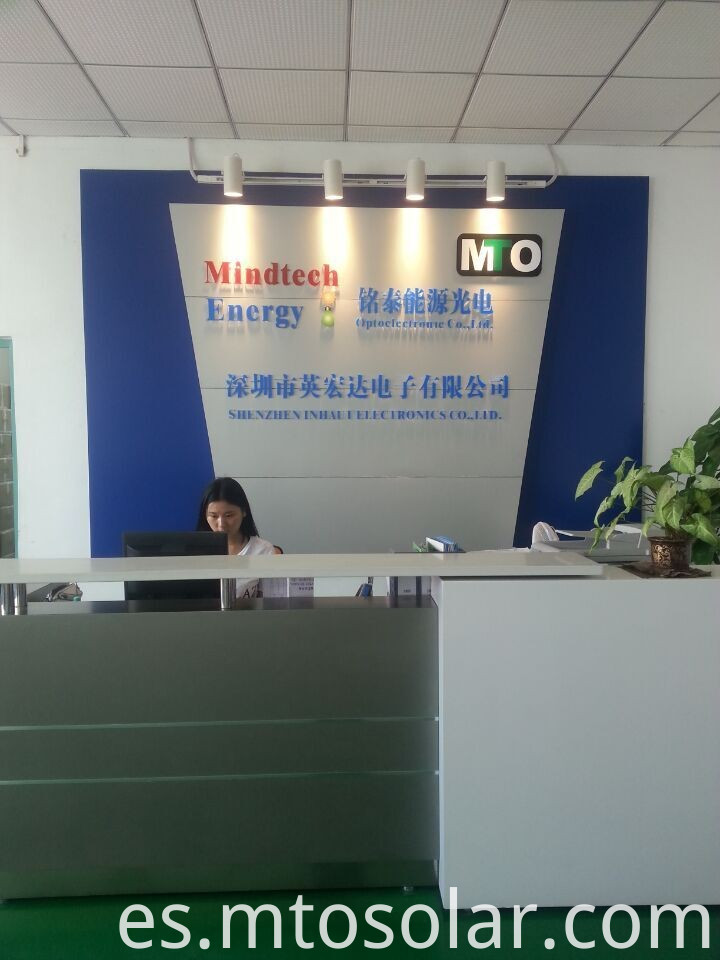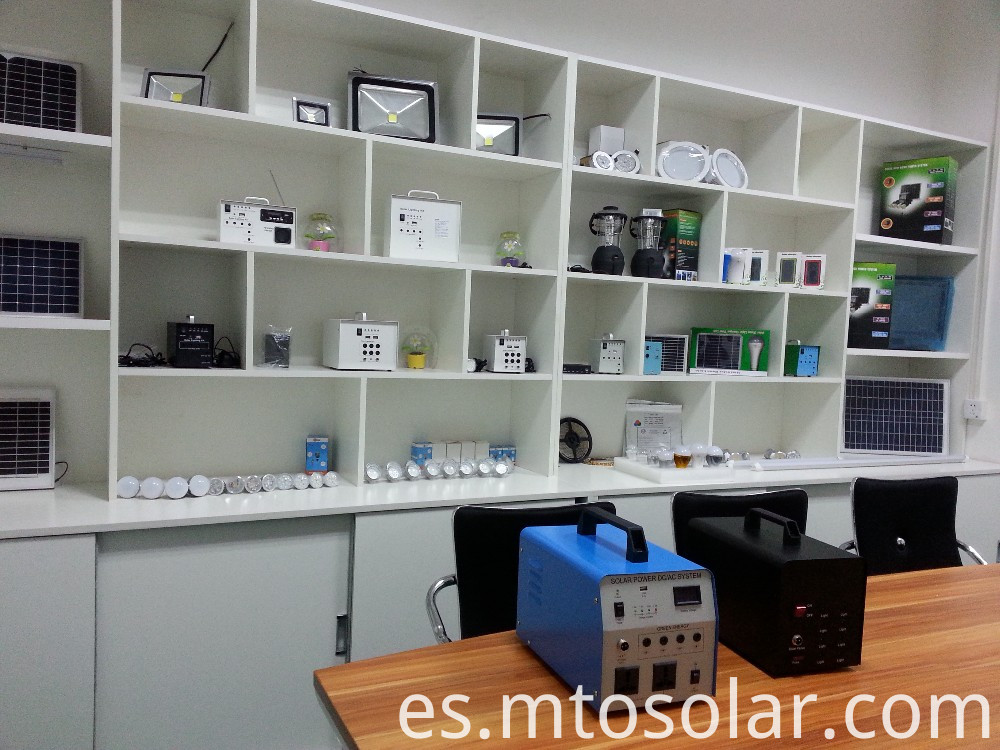 6. nuestro servicio:
1. respuesta rápida, todas sus preguntas serán respondidas dentro de 24 horas. Nuestro lema es: "Calidad primero, máximo del cliente". 
2. cualquier su concepto modificado para requisitos particulares podemos ayudarle a diseñar y poner en el producto.
3. orden de la muestra en pequeña cantidad es aceptable.
4. tenemos ventas profesionales team, que es no sólo un replier sino un solucionador de problemas, siempre damos a los clientes las sugerencias de marketing más factibles según su propio modo de mercado.
5. todos los modelos de los productos obtiene a través de la estricto fabricación proceso de gestión, para garantizar la calidad del producto.
6 también tenemos nuestro Departamento de control de calidad profesional, tomamos las muestras para verificar otra vez antes del envío, intentamos nuestro mejor para controlar la relación entre el rechazo menor.