Generador de energía Solar de 18V 30W FM radio Solar iluminación casera
MTO-SL216FM
1. Descripción de producto del generador de energía Solar:
Remote control
Radio remote Controller
Solar Panel
1pc 18V30W polycrystalline panel+ 5m cable
SMF lead Acid Battery
1pc 12V20Ah rechargeable
Lamp
2pcs LED 3W lamp + 5m cable of each bulb
USB port:
2pcs 5V output for mobile, MP3,MP4, digital camera charging
Indicator
LEDs 25%, 50%, 75%, 100%
Fully charging time
About 8 hours
Lighting time
2pcs bulb: 28 hours; 4pcs bulbs: 14 hours; 6pcs bulbs: 9.5 hours
Size
Elec. box: 224*109*190mm Panel: 505*465*25mm
Weight/ctn
(Power box) N/W:25kg, G/W:26.00KG/3sets;
(panel) N/W:12.80kg, G/W:14.30kg/3pcs
2. características del Solar generador de energía:
* Radio / tarjeta SD / disco de destello de U
* Inicio iluminación / iluminación de Camping / emergencia iluminación
* Móvil / MP3 / MP4 cargador
* Indicador de encendido para recordar el poder seguía siendo
* Dos formas de carga por panel solar o adaptador de CA
* Plug and play kit solar con mango
* Controlador de iluminación automático solar: tiempo de riego ajustables, protección de la sobreintensidad de corriente
3. Mostrar imágenes de generador de energía Solar: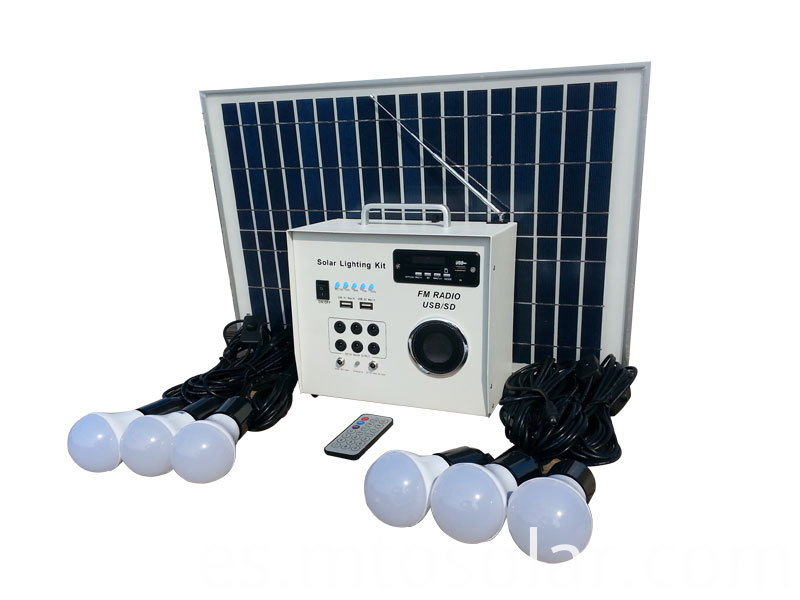 4. embalaje y envío de generador de energía Solar:
Packaging of Solar energy generator
3pcs/ctn(for power box & solar panel)


carton size: 545*300*495mm(power box)

550*185*470mm(solar panel)

20ft container loading: 218cartons(654pcs)
40ft container loading: 450cartons(1350pcs)
5. información del generador de energía Solar de la empresa:
Mindtech es un fabricante de sistemas de energía solar, farolas solares, cargador solar, lámparas de bombilla de LED, led abajo se enciende, tiras de Led, tubos Led, proyectores led, led luz de inundación y led linternas en China que han estado en este campo por años.
Nuestra fábrica Mindtech optoelectrónicos limitada. Donglian Industrial Zone, Kengzi Road, el nuevo distrito de Pingshan, Shenzhen, partiendo de la posición geográfica superior, estamos pensando más para nuestros clientes.
Ofrecemos productos de alta calidad y precios razonables a nuestros socios estimadas, mediante una buena cooperación con usted en un futuro próximo!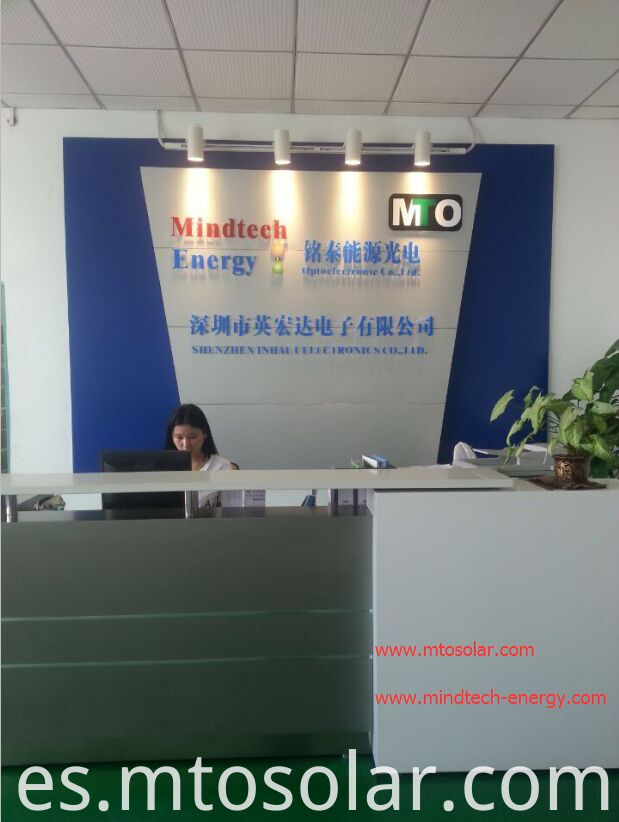 Grupos de Producto : Sistema de iluminación solar con Radio FM